Tips & Tricks for successful expansion to Vienna is a unique event for Czech startups, Entrepreneurs and VC investors who are interested in new market opportunities. The event will take place on the 19th of Sep. 2018. Let's go to Prague Startup Market place where Czech startups kickstart their business!
Do you want to expand your business to Austria, starting directly in Vienna city? Do you want to learn more about the startup ecosystem, the market and the funding opportunities for innovative ideas and businesses?
Get insights into the Viennese startup market shared by Tsvetoslava Kapatsinova from Vienna Business Agency and learn how the agency supports international companies. Hear from the representative of weXelerate Mr. Sebastian Höfinger (Program Manager) about their accelerator program – one of the biggest in Europe – and learn what makes Vienna a great place to start and grow an international business.
The event will consist of the following speakers:
The entire event will be in ENGLISH!
WHEN: Wed, September 19, 2018 5:30 PM – 8:30 PM CEST
WHERE: Prague Startup Market, Hall 24, Prague Market
AGENDA:
5:30 – 6:00 Registration, networking
6:00 – 6:05 Michal Zalesak- introduction and presentation of Prague Startup Centre
6:05 – 6:15 Jan Dobrovsky from City of Prague presenting Prague Vouchers
6:15 – 7:00 Tsvetoslava Kapatsinova from Vienna Business Agency presenting
the Viennese Start-up Ecosystem
start-up programs and support for international companies
funding opportunities for start-ups
7:00 – 7:45 Sebastian Höfinger (weXelerate)
7:45 – 8:30 Networking
MAP OF PRAGUE MARKET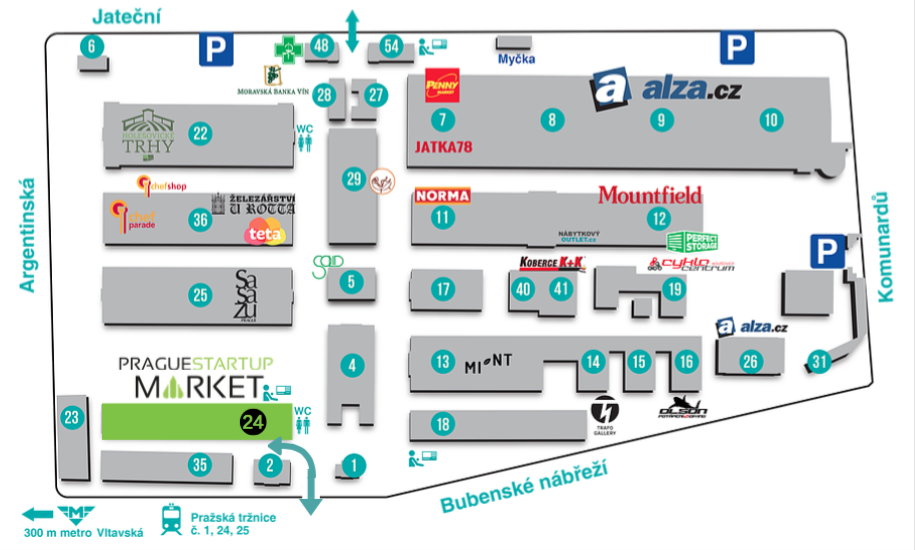 Datum akce (1)
19. 09. 2018
-
Prague Startup Market 306/13 Bubenské nábřeží 170 00 Praha 7